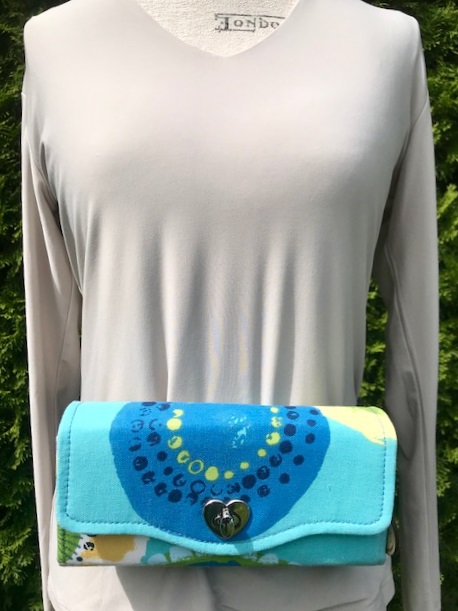 Travel Buddies
This perfectly designed waist wallet or cross- over clutch allows explorers to travel handsfree and sustainably.
Made with fabric ends, wallets can be worn around the waist sliding through a 2" wide belt for ultimate security or can be worn with the cross-over strap for increased flexibility, or you can simply carry them as a clutch..
Each buddie comes with a clip on Vagabond logo with maple leaf pennant for easy identification. pictured.
FEATURES
8.5 ' Long by 4.5' tall by 2' deep when closed

Full accordion width of 9'

Two billfolds perfect for carrying small brochures or maps

One zippered internal pouch ideal for make-up, small sunscreen or other items

Sixteen spaces for credit cards, business cards, key cards

One space ideal for cell phone or camera

One larger space for misc. items, medication or coin purse.